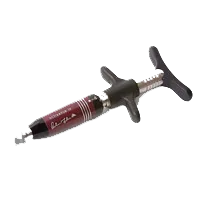 The Activator is a small hand-held instrument with a spring inside that delivers a high-speed, but gentle, thrust to the vertebrae or joint. Activator adjustments are so quick and controlled, your body's muscles are less likely to resist, allowing for precise and accurate adjustments.
Thousands of patients throughout the world, ranging in age from a few days old to well into their old age, enjoy safe, effective chiropractic care with the Activator Technique. Patient's enjoy the results and appreciate how comfortable it is to get adjusted. The activator technique incorporates the latest advances in orthopedic, neurological and chiropractic examinations along with a unique system of delivering spinal adjustments. This technique is the most widely used low force technique in the world. Using the Activator instrument, spinal balance will be restored safely and comfortably.
For more information on the Activator Method, visit www.activator.com or join us for a FREE consultation with the Doctor to discuss which method is right for you.